Thank you very much for considering referring patients to Heidelberg Eye Clinic
There are many good reasons why doctors refer patients to us…
What Makes Us Different From Other Eye Surgeons
Experienced Cataract
Surgeon
Dr Spencer has performed over 5000 cataract procedures, with two overseas fellowships and over 15 years of clinical and surgical experience. Dr Spencer practices comprehensive ophthalmology, treating a wide range of conditions and understanding their impact on cataract surgery, ensuring the best possible outcome.
Customised Cataract
Surgery
Do you have cataracts? Would you like to be independent or less dependent on glasses? We offer customised cataract surgery, customising your intra-ocular lens choice to meet your visual and lifestyle needs. Each eye is evaluated carefully to ensure the best lens choice. We can recommend an intra-ocular lens customised for you.
Personalised Patient
Centered Care
At Heidelberg Eye Clinic we aim to provide you with caring, holistic and patient centered care. We believe strongly in patient education, your eye care is a collaboration between patient and doctor. We take the time to explain your diagnosis and treatment options. We aim to educate our patients so they can make informed decisions regarding their eye care.
State Of The Art Diagnostic
and Laser Technology
Developments in technology continue to provide advances in both the diagnosis and treatment of eye disease. The Heidelberg Eye Clinic
provides the latest technology available. We continue to strive to keep abreast of the latest technological advances and techniques of eye health care.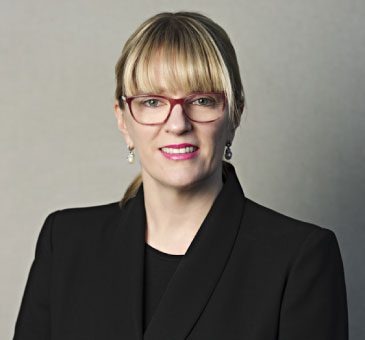 M.B.B.S.(Hons), FRANZCO
Dr Spencer is a fellowship trained ophthalmologist. She is a comprehensive general ophthalmologist who has a special interest in;
cataract surgery
glaucoma diagnosis, treatment and surgery
oculoplastic surgery
Dr Spencer completed a Bachelor of Medicine and Surgery at Monash University in 1996, obtaining an Honours degree. She then worked at The Alfred Hospital and The Royal Melbourne Hospital in the surgical residency program for 3 years. She also spent a year teaching anatomy to the medical students at both Melbourne and Monash Universities.
In 1999 she then entered the ophthalmic training program at The Royal Victorian Eye and Ear Hospital in Melbourne, where she completed ophthalmic training. She spent 12 months working as a Senior Registrar at the Sydney Eye Hospital. She then travelled to the United Kingdom where she completed a 12 month subspecialty fellowship in glaucoma followed by a 12 month oculoplastics fellowship at the Bristol Eye Hospital.
Dr Spencer returned to Australia in 2005, she spent the next 18 months working as a consultant ophthalmologist at the Forster Eye Surgery and Gloucester Memorial Hospital in NSW. She returned to Melbourne in 2007 where she took over the ownership of The Heidelberg Eye Clinic from Dr Ramsay. Dr Spencer was a consultant ophthalmologist at The Austin and Repatriation Hospital for many years where she taught and supervised registrars where she supervises and teaches registrars.
Dr Spencer regularly attends national and international ophthalmic conferences to maintain her clinical knowledge and skills. She is a fellow of The Royal Australian and New Zealand College of Ophthalmologists, a member of the American Academy of Ophthalmology, the Australasian Society of Cataract and Refractive Surgeons, Australian and New Zealand Society of Retinal Specialists and the Australian and New Zealand Glaucoma Interest Group. She has been involved in teaching medical students, ophthalmic registrars, optometrists, general practitioners and pharmacists. She has also lectured at conferences and been involved in educational activities for ophthalmologists. She is actively involved in the Continual Professional Development program of RANZCO.
Accreditation & Awards, Memberships